Sneak Peek Of The eBook
Brokers rely on flexible processes to remain competitive, profitable, and relevant in a cyclical and unpredictable industry.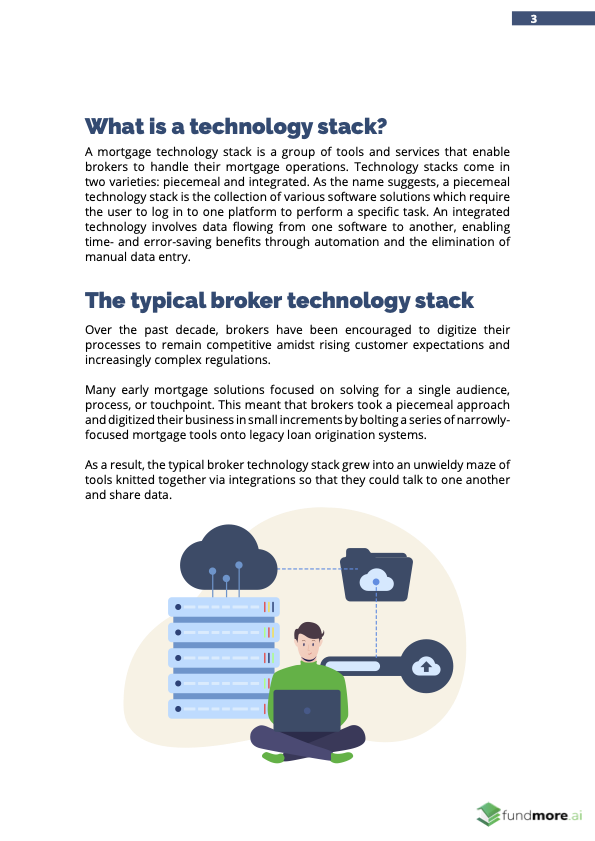 What is a technology stack?
A mortgage technology stack is a group of tools and services that enable brokers to handle their mortgage operations.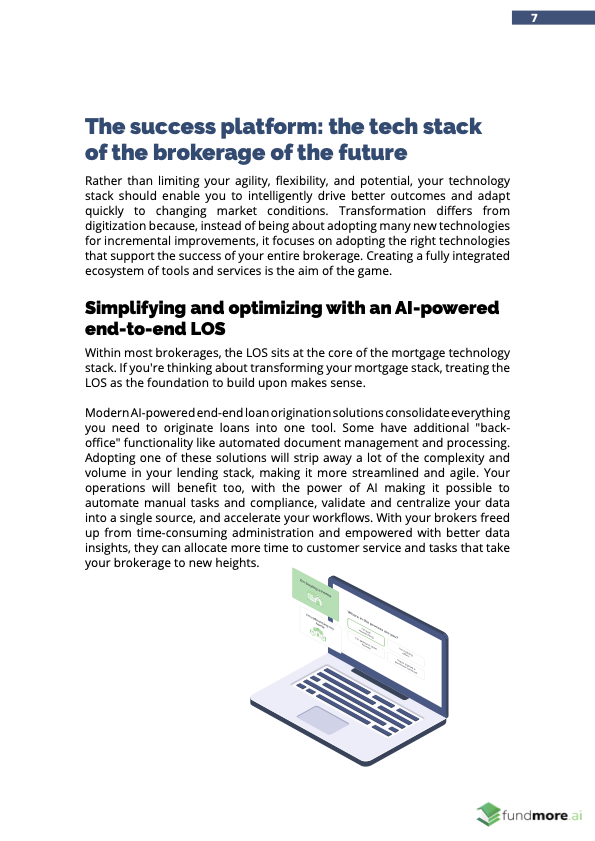 The success platform: the tech stack of the brokerage of the future
Rather than limiting your agility, flexibility, and potential, your technology stack should enable you to intelligently drive better outcomes and adapt quickly to changing market conditions.
Want To Learn More About FundMore?
Request a 30-minute demo to see how FundMore can help you streamline the underwriting process.
Book a Demo