Our Product Features

Automated Naming, Filing and Indexing

Document Storage

Instant Notifications
Extract Information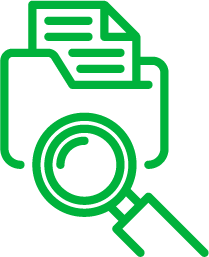 Process Documents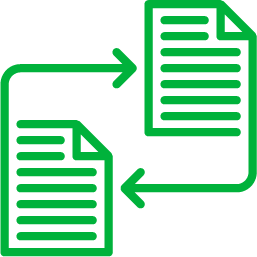 Cross-Reference Data

Integration with eSignature Platforms

Automated Workflows

Protect Personal Data
Benefits
Increased Productivity
We can eliminate as much as 90% percent of the time it takes to file, search for or retrieve documents.

Lower Costs
Save more than 25% savings of administration and manual processing costs with our automated document collection and workflows.

Better Customer Experience
Improve the customer experience with loan servicing software that's designed to expedite your approval times while reducing risk. Our platform can get your customers approved in as little as minutes.

How Much Could You Save?
How many hours does it take to collect and process information from your customers?
*Hint — On average, mortgage application takes 8 hours.
Question 1 out of 3
How many transactions does your business process per week?
Question 2 out of 3
Tell us the average hourly cost of your admin staff.
Question 3 out of 3
Your Result
Average savings from current FundMore IQ customers is 75% of their total time.
With FundMore IQ you could save approximately:
$
*Individual results may vary.

Enterprise Solution
Quick & Efficient Discovery
FundMore IQ provides users with multiple ways to search and retrieve documents and data with integration partners.
Increased Productivity
We can eliminate as much as 90% of the time it takes to file, search for, or retrieve documents.
Improved Collaboration
With all documents converted to digital formats, clients, colleagues and third-party providers can collate all necessary information in a single repository and share those files on a global scale.
Stay Secure and Compliant
We're compliant so that you can operate with ease and comfort, knowing we've achieved all the required certifications.